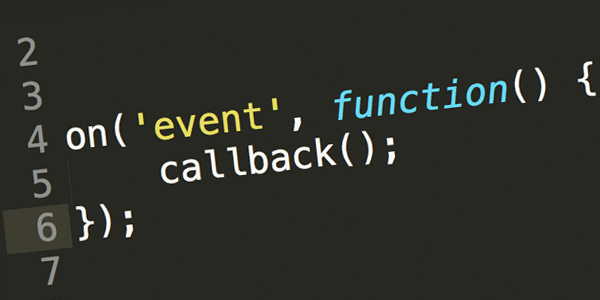 Hi,
One of the most annoying thinks when you deal with Events in async languages like JavaScript is the lost of scope.
Here is example in NodeJs
User.js

var User = function()
{
	var userAction = new UserAction()
	userAction.on("someEvent", this.handler);
}
User.prototype.handler = function(){
// this == EventEmitter, we lose User scope here
};

UserAcion.js
var events = require('events');
var UserAction = function()
{
	this.eventEmitter = new events.EventEmitter();
	this.emit("someEvent");
}

In this scenario we lose the scope (this) in handle function,
we can fix it with little workaround – bind() function.
The bind() function creates a new function (a bound function) with the same function body (internal call property in ECMAScript 5 terms) as the function it is being called on (the bound function's target function) with the this value bound to the first argument of bind(), which cannot be overridden. bind() also accepts leading default arguments to provide to the target function when the bound function is called. A bound function may also be constructed using the new operator: doing so acts as though the target function had instead been constructed. The provided this value is ignored, while prepended arguments are provided to the emulated function.
The implementing is very easy:

// just change 
userAction.on("someEvent", this.handler);
// to 
userAction.on("someEvent", this.handler.bind(this));

Now the handler function scope is User object.
Have fun

Garry
Share on Facebook